ARTISTIC GYMNASTICS
WOMEN'S INVITATIONAL
LEVELS 1-10/OPEN
XCEL (BRONZE, SILVER, GOLD, PLATINUM, DIAMOND & SAPHIRE)
ENTRY FEES: Starting at $135
TEAM ENTRY: $60 (Top 3 Scores Count)
SAM MIKULAK
MEN'S CHALLENGE
LEVELS 3-10/JD/ELITE
ENTRY FEES: Starting at $135
TEAM ENTRY: $60 (Top 3 Scores Count)
LEVELS 3-10/GROUP
ENTRY FEES: Starting at $135
GROUP ENTRY: $325
LEVELS 1 – ELITE
ENTRY FEES: Starting at $135
No extra charge for second and third event
THE LARGEST GYMNASTICS COMPETITION IN THE CARIBBEAN
Since 2011, the Atlantis Crown Gymnastics Competition which is held at the beautiful Atlantis Resorts, Nassau Bahamas has been the largest gymnastics competition in the Caribbean. We are honored to host such a prestigious event in the Bahamas. Our continual partnerships with Atlantis Resorts, The Bahamian Government and Federation as well as local businesses and organizations helps us provide a quality and affordable destination event as well as a memorable family experience for all who attend.
Mark your calendar for the 2021 Atlantis Crown, scheduled for December 16-18, 2022.
WHAT TO EXPECT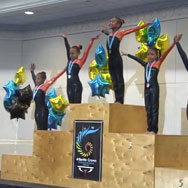 Quality Competition
The competition is held in the luxurious Imperial Ballroom located in the Resort. The event begins on Thursday with athlete training followed by an exciting and Bahamian culture-based Opening Ceremony featuring an Athlete Grand March-in and several entertaining acts you don't want to miss. Quality gymnastics equipment is used with electronic scoring systems and displays for easy tracking. Participant seating is elevated for exceptional close-up viewing. Lastly, the competition is run by top notch meet organizers, Al & Cindy Scharns and their company Branch Gymnastics.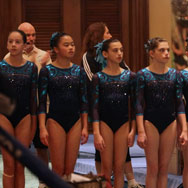 Great Hospitality
The friendliness of Branch Gymnastics' event staff, and generous reception of all guests are second to none at the Atlantis Crown Invitational. Our knowledgeable staff are happy to assist clubs and families through the process of registering athletes, attending the event and answering any questions you may have! Additionally, tickets, programs, attire and other merchandise can be purchased in advance to ensure a relaxing and stress-free stay.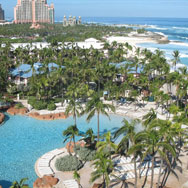 Amazing Venue
The Atlantis Resort is one of the most beautiful resorts in the world. With over 22 acres of resort features which include water parks, slides, rivers, pools, and some of the best beaches with crystal clear water and temperatures averaging high 70-80 degrees during your stay.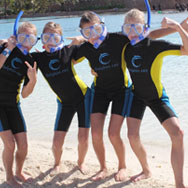 Fun For All
There is plenty to do at the resort and in the Bahamas. Several water slides and pools, beaches, Dolphin excursions, rock walls, night clubs, restaurants and shops, and one of the largest casinos in the Caribbean.
GENERAL INFORMATION
COMPETITION VENUE
Imperial Ballroom
Atlantis Resort, Paradise Island, Bahamas
ENTRY DEADLINE
Artistic Gymnastic Clubs – October 1, 2022
Rhythmic Gymnastic Clubs – October 1, 2022
Trampoline & Tumbling Clubs – September 1, 2022
COMPETITION RULES
Women's, Men's, Rhythmic Gymnastics and Trampoline & Tumbling all follow USA Gymnastics Age Group Rules
SCORING
ProScore System
EQUIPMENT
AAI (F.I.G.) equipment provided by Tim Keckler, Lightning City Equipment
PHOTO / VIDEO RELEASE
Permission is hereby granted to the ACC Impact Group LLC and Branch Gymnastics by way of entering the Atlantis Crown Invitational at Atlantis Resorts to use any photographs/videos that may be taken at the event on the Atlantis Crown or Branch Gymnastics web sites and/or in Atlantis Crown or Branch Gymnastics printed publications or electronic communications without further consideration, and to hold harmless the above named entities.
VISITOR INFORMATION
WELCOME LETTER TO PARENTS AND COACHES
In this letter you can find 'fast facts' and information about the 2022 Atlantis Crown Gymnastics Invitational.
TRAMPOLINE AND TUMBLING FAST FACTS WELCOME LETTER
APPAREL & MERCHANDISE
Click the button below to order. Please remember, apparel will not be available for sale at the event, so start ordering now.
PROGRAM AD ORDER FORM
If you would like to place in advertisement in this year's program, please fill out the order form below.
PRE-SALE ADMISSION
Pre-sale tickets are available until December 1, 2022.
DELTA DEAL
For information about Atlantis Crown Gymnastics Invitational Delta Airlines discount deal, download the form below.
HOTEL INFORMATION
Atlantis Resort Bahamas
One Casino Drive Suite #59
Paradise Island, Bahamas
AIRPORT INFORMATION
Nassau (NAS) Airport
(Passports required)
GROUND TRANSPORTATION
Natasha M.Newry
info@leisuretraveltours.com
Tour & Transportation Planner
Leisure Travel & Tours Ltd.
#10 Richhill House
Montgomery Street Palmdale
P.O. Box SS19057
Nassau, Bahamas
Tel: 242-325-6848 Ext. 4024
Fax: 242-325-3223
LEISURE TRAVEL RESERVATION FORM
TRANSPORTATION PRICING
Adults (12 years and up) Round Trip: $34.66
Children (3 to 11 years) Round Trip: $17.33
Infants (0 to 2 years): FREE
Carseat Round Trip: $44.00
Deadline date to schedule transportation:
COVID-19 INFORMATION
COVID-19 INFORMATION
Please see below for the current COVID-19 requirements for travel to and from the Bahamas. Please understand that this information can change. We will update information as needed. If you have additional questions, please contact Cindy Scharns at cscharns.branchgym@gmail.com.
Atlantis Resort COVID Protocols
 COVID Protocols
o Effective 9/20/22 – The requirement for unvaccinated persons to have a negative Covid-19 test result to enter The Bahamas has been eliminated. Vaccinated and unvaccinated citizens and visitors can enter The Bahamas without being tested regardless of vaccination status.
Bahamian Health Visa
Effective June 19th, The Bahamas Travel Health Visa and pre-travel Covid-19 testing for vaccinated travelers is no longer required to enter the country. All unvaccinated travelers ages 2 and older will be required to obtain a negative COVID-19 test (RT-PCR or Rapid Antigen) no more than three days (72 hours) prior to travel, and present the negative test results before boarding their flight to The Bahamas.
For full details on The Bahamas' current COVID-19 protocols for travelers, please visit Bahamas.com/travelupdates.
Testing requirements are as follows:
Fully vaccinated travelers will no longer be required to submit to pre-travel COVID-19 testing to enter the country. Travelers may be asked to present proof of vaccination at check-in before travel to The Bahamas.
All unvaccinated travelers ages 2 and older will be required to obtain a negative COVID-19 test — either a negative RT-PCR test or a Rapid Antigen test — taken no more than three days (72 hours) prior to travel and present the negative test results at check-in before travel to The Bahamas.
WHERE TO STAY
Dear Atlantis Crown Families & Coaches,
Unfortunately, the 5,000+ room nights we had blocked for this event have sold out.   We approached upper management and have been told we can't secure any more rooms at the reduced rates. Fortunately, we have secured another block of rooms at the property next door to Atlantis. Please see the amenities overview and reservation attachment below for the Comfort Inn and Suites.
The Comfort Inn and Suites is next to the Atlantis Resort and allows you to enjoy the Atlantis pools and waterparks for free. Another great perk is the complimentary breakfast for all family members each morning. This is truly a cost savings, as breakfast at Atlantis can be around $35+ per person (without meal plan). Also, children 11 yrs and younger eat free for lunch and dinner with a paying adult.
Once you review the information, please don't hesitate to reach out to me with any additional questions you may have.
Take care,
Cindy Scharns
Atlantis Resort Bahamas
One Casino Drive Suite #59
Paradise Island, Bahamas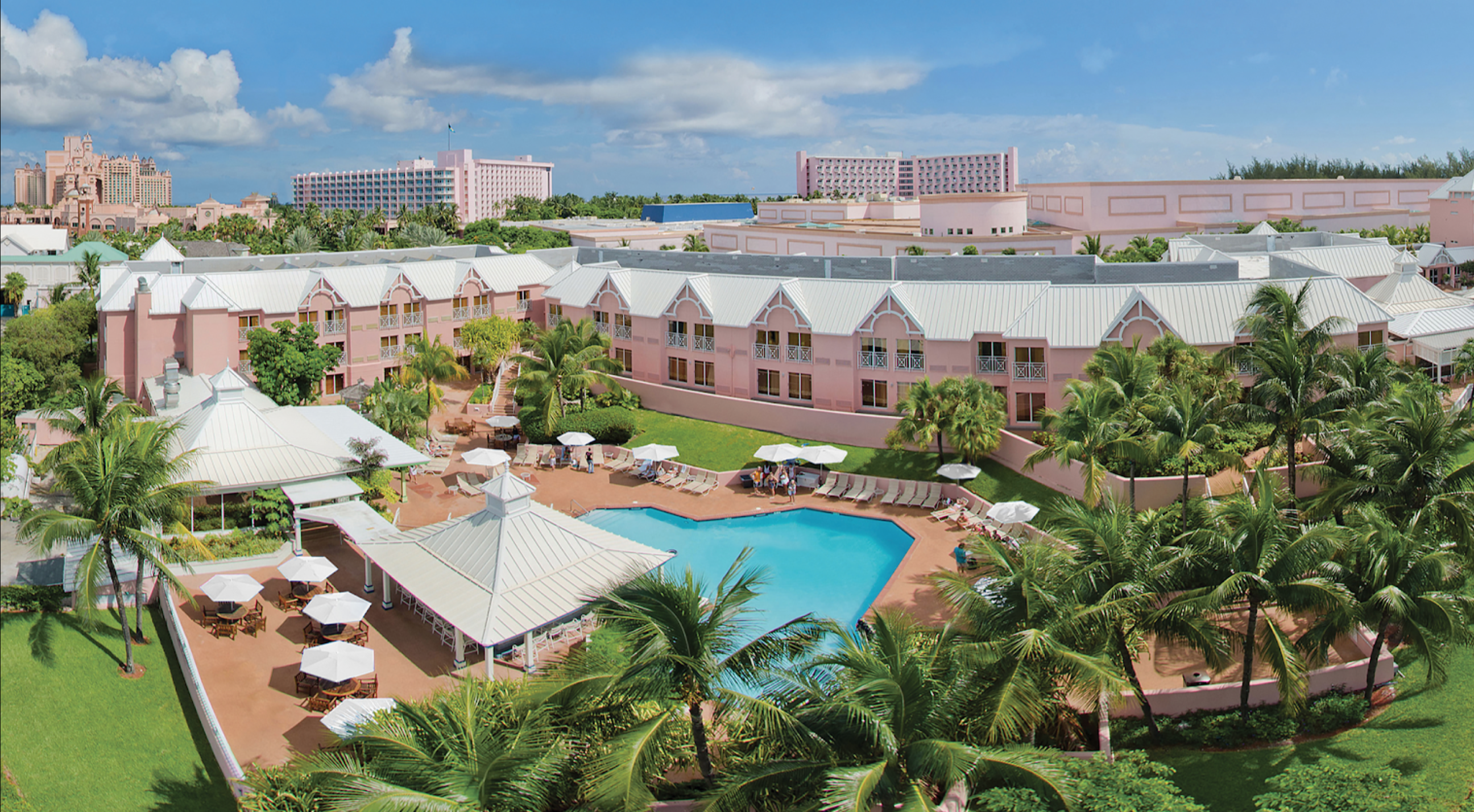 Comfort Inn & Suites Paradise Island
Paradise Island Drive
Paradise Island, Bahamas